---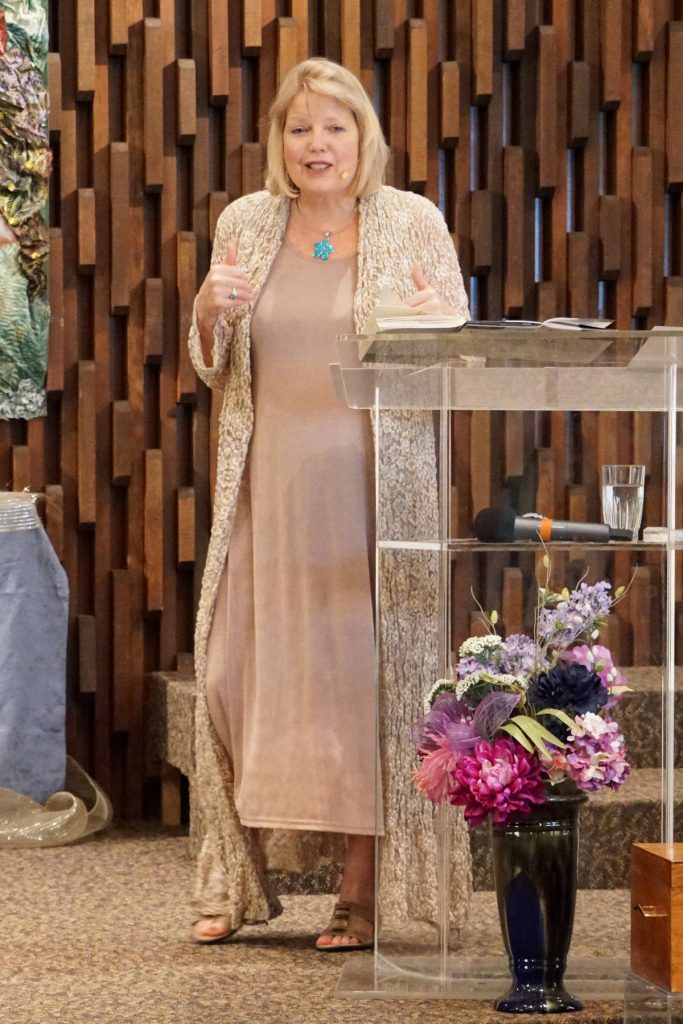 Rev. Lisa Davis
---
Rev. Lisa came to Unity Spiritual Center of Portland with a lifetime of Unity and New Thought teaching! As a third-generation Unity student and second-generation Unity Minister, she comes to Unity as a way of life. Rev. Lisa holds degrees in Counseling and Religion from Ottawa University and Ministry from Unity Institute. When she is not attending to her congregation and the community at large, Rev. Lisa is spending time with her two daughters and extended family, traveling, reading, and exploring the journey of life!
---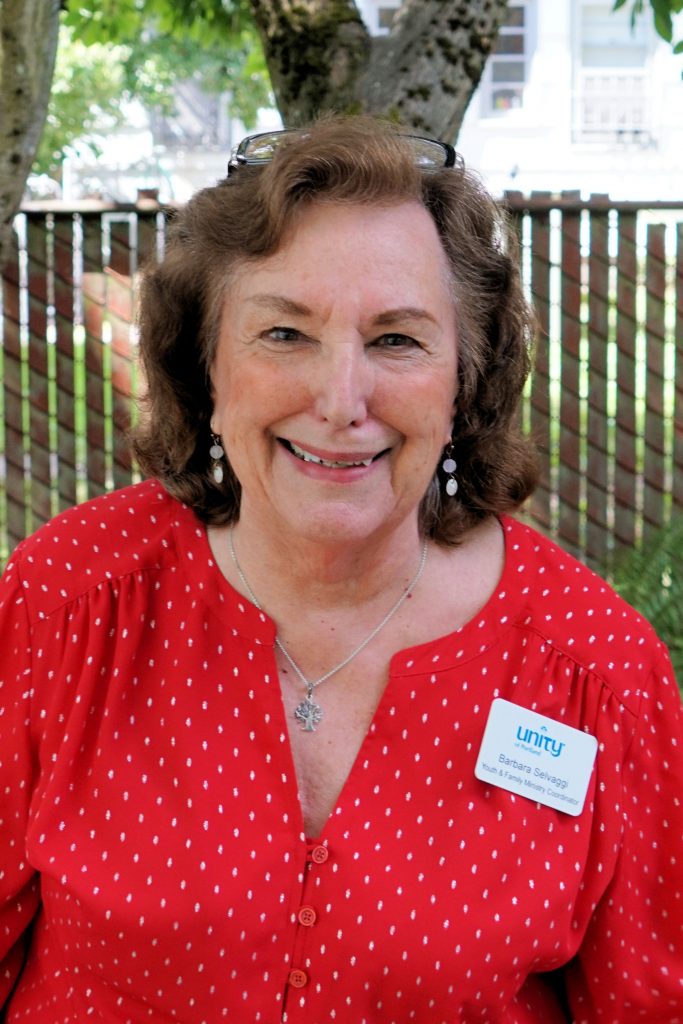 Barbara Selvaggi
Youth Ministry and Adult Education Coordinator
---
Barbara was born to administer to the education and spiritual development of children. As a child, she always knew she would grow up and have many children of her own and that she would become a teacher. As an adult, she married and had 9 children and became the teacher she always knew she would be. In addition, Barbara was a foster parent and a founder of Foster Care Association of Missouri, and a counselor in Juvenile Court with runaway and homeless teens. Barbara has been a student of Unity teachings for many decades and brings a wealth of life long learning and experience to our Youth Ministry. In her spare time, she visits her numerous children, grandchildren, and great-grandchildren!
---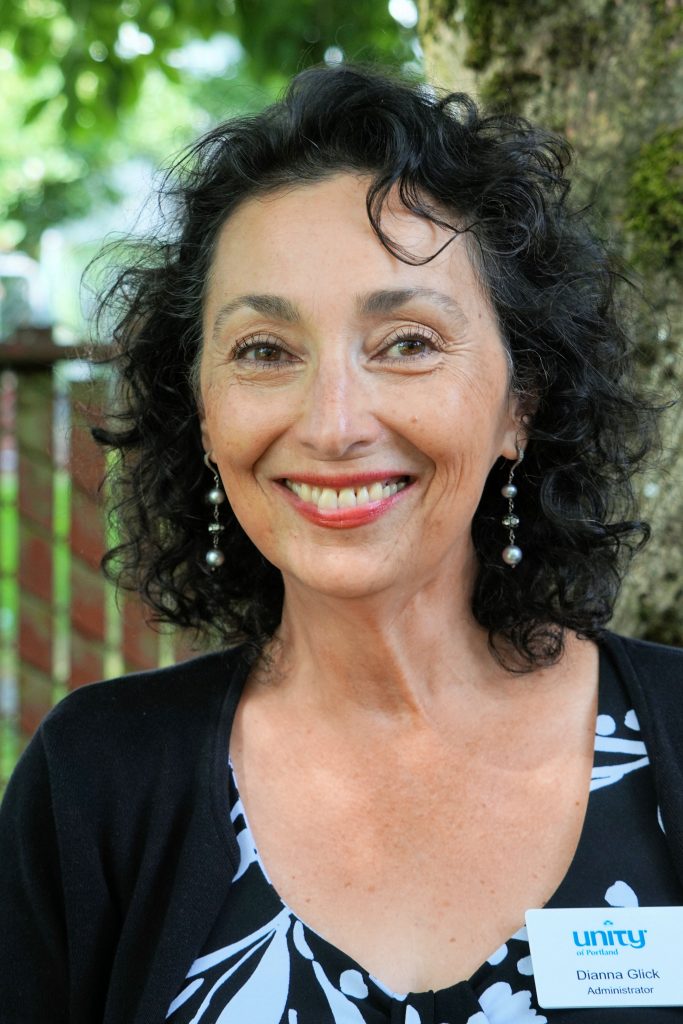 Dianna Glick
Administrator
---
Dianna came to Unity with a variety of life and work experiences, including years as a healer, a restaurant owner, and a securities trader. Dianna holds degrees in Business Innovation and Leadership from Southern Oregon University and Homeopathic Medicine from Homeopathic Academy of California. She has been a student of New Thought teachings for over 30 years including CSL practitioner training. In her spare time, she continues to study a variety of obscure subjects, talks to dogs and trees, writes and paints, and spends time with her two quirky adult children.
---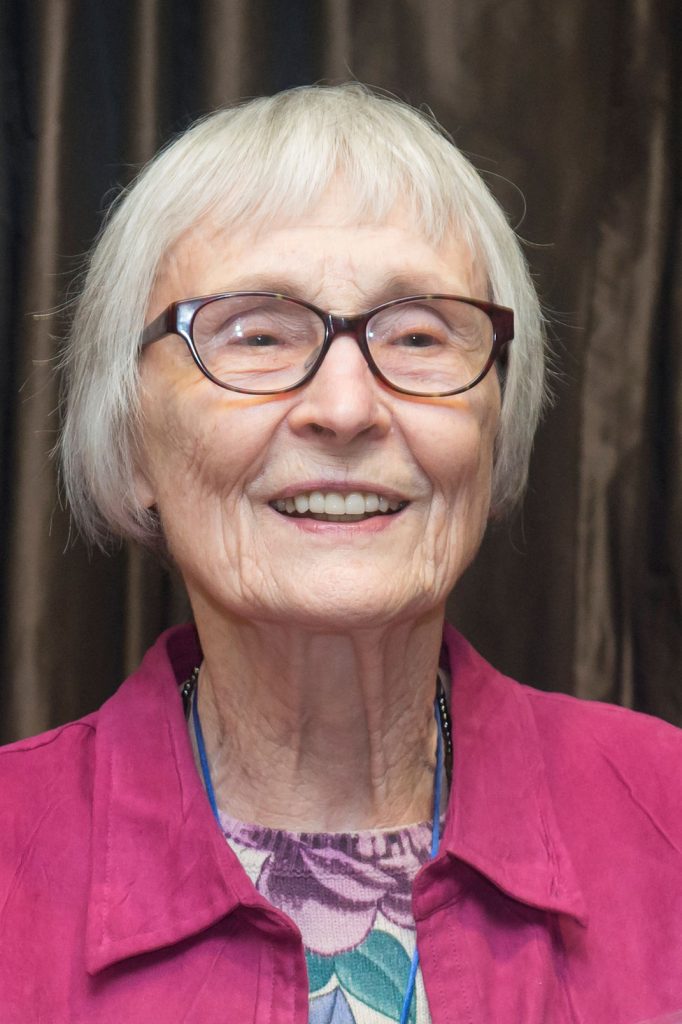 Alice
Bookstore Manager
---
Alice has been the volunteer bookstore manager for over 30 years and a student of Unity for much longer. As a retired nurse, she brings a heart full of love and compassion to the Golden Key Metaphysical Bookstore daily. As the manager, she is always searching for new books, fun gifts, new processes, and ways to work with her volunteer team. Alice is a tireless warrior for equity, collaboration, and working with the world community to meet our challenges. In her spare time, Alice works in her garden, spends time with children and grandchildren, follows the Trail Blazers, and volunteers for several social and political action groups.
---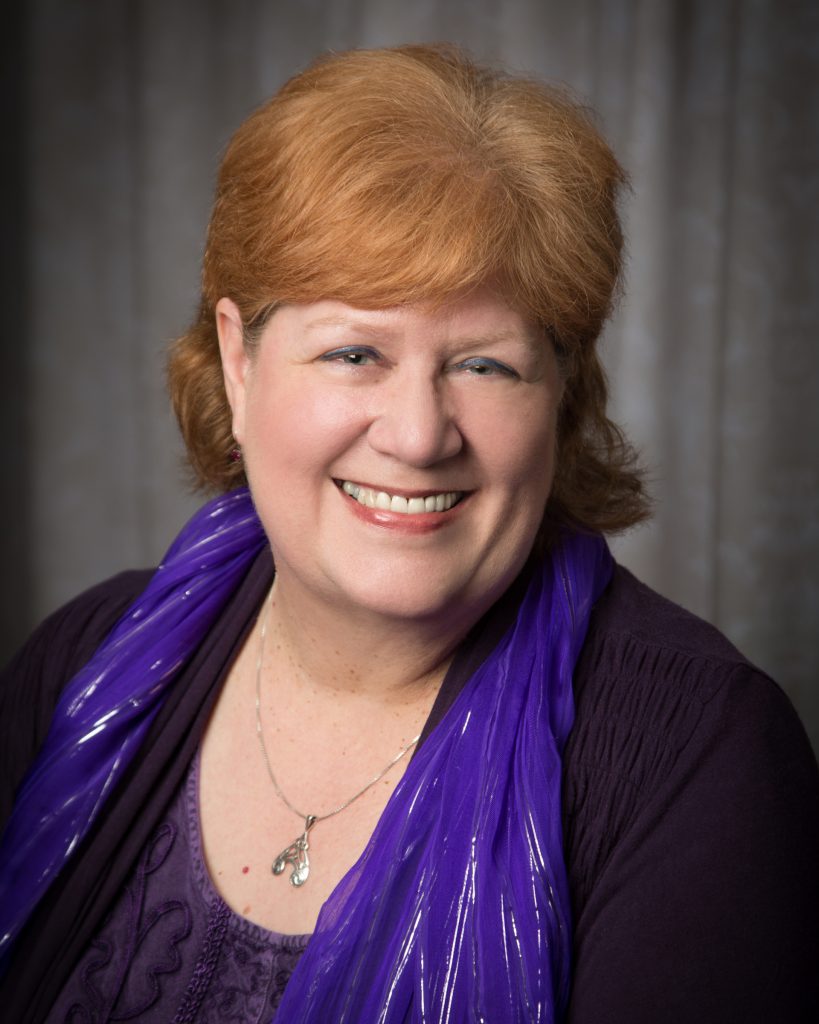 Liah Rose
Sound
---
Liah discovered the soundboard in high school and promptly quit singing, having found her passion. She combined her passion with her spirituality in 1993 when she began working in sound and video at a large new thought church, and has been at it ever since. Liah has also devoted years to studies in New Thought and Celtic Shamanism, and in 2014 became a licensed minister. Since being a sound junkie doesn't pay the bills very well, Liah spends her days as a technical writer working for a company that creates aerospace manuals. Her current (at-home) work companions are a pair of 3-year-old rescue cats whose life mission seems to be pestering their human mom.