Current Hours:
---
Tuesdays: 12 pm to 4 pm
Thursdays: 12 pm to 4 pm
Or by appointment.
Normal hours:
DIVINE AUDACITY
By Rev Linda Martella-Whitsett
Book Review by Alice
Rev. Martella-Whitsett is a Unity minister who is currently Vice-President of the Unity Prayer Ministry and most recently has been pastor of Unity of San Antonio.
In this book she makes the "audacious" claim that we can go within, connect with the Divine, and be the "light of the world." We do this by developing and using our God-given 12 spiritual powers to create the lives that we desire and to be an example to others.
She breaks down each "power" into 3 aspects to further explain it; for example "Love" is divided into magnetism, harmony, and unity. Each chapter ends with an appropriate meditation and practices that will help to strengthen the power.
Connect with the Divine within, and be the "light of the world."
---
April is Poetry Month. Send your favorite poem with the author's name and your name to bookstore@unityofportland.org. All entries receive a small gift from the bookstore. Your poems will be displayed here.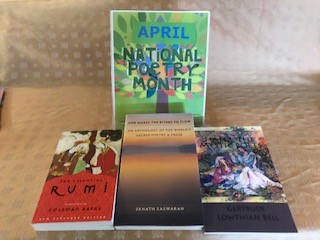 bookstore@unityofportland.org
503-274-2036
We have a variety of books and gifts!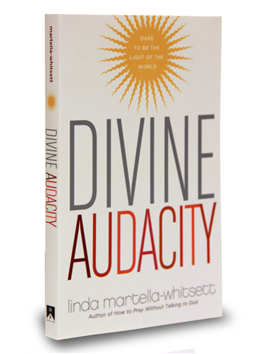 ---
Our friendly staff is here to help you find the perfect book to inspire and delight you. We also have many wonderful and reasonably priced gift items.
---
Store Features:
---
All Unity books in print – plus Daily Word, Unity Magazine, and Sunday messages on CD.
As well as a large selection of New Thought, A Course in Miracles, Self-Help, Inspirational, and Children's Books.
Many inspirational items, including:
---
Journals
Greeting Cards
Crystals & Stones
Candles & Incense
Jewelry
Small Statuary
Body Care
Holiday-related Items
---
Services
---
Special orders, requests, and suggestions are welcome and encouraged.
Large-print and audiobooks can be ordered on request, as available.
Some gently used titles are available at a discount.
Check in for periodic sales and price reductions!
Discounts are available for congregants upon request. Donations of gently used books and gift items are welcomed.
Gift certificates are available.